featuring
Mark Mulfinger
Brian Anderson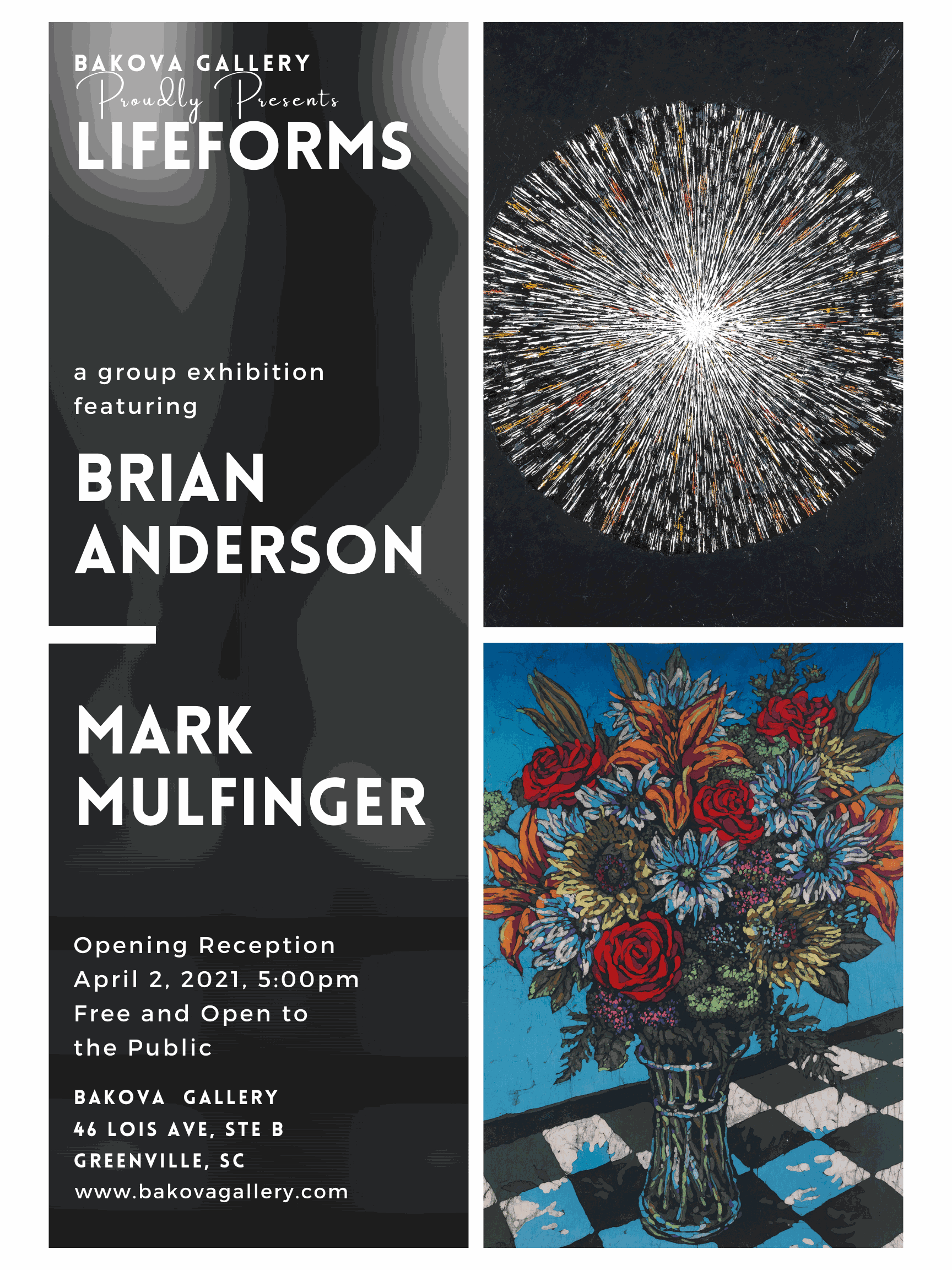 Come to Bakova Gallery, have a drink, relax and feel welcomed to experience a diverse offering from inspiring artists, local, regional and abroad.
Bakova Gallery is very excited to feature the high-spirited batiks and lino-cuts of Mark Mulfinger—an accomplished, devoted artist and resident of Greenville.
Inspired by an obsession of the beauty around him, and achieved by a lifetime of diligence and dedication to visual art, Mark has managed to create some of the most meticulous and incredible batiks you'll ever see. The same could also be said about his lino-cuts, which will leave you inspired as well as bewildered
(in a good way).
Bakova Gallery is pleased to introduce the exuberant abstract art of Brian Anderson to Greenville—previewing series' that will showcase in exhibitions to come.
At first glance it may seem as if Brian's work is the product of fortunate spontaneity paired with decades of practice, but under further evaluation it becomes apparent how diligent and thoughtful the work truly is. Imperfections are gratifying and instinctive as they are in the natural world; shapes and colors seemingly in disarray are akin to aspects of nature on a scale not detectable to the human eye.